Cloud Services
Keep your data and apps safe in the cloud
If you've been thinking about migrating your business technology to the cloud for a while, you probably know about the benefits it entails: your data will be safer, and not only will you control free space on your hard drives, but you will make more room physically in your office too. Wondering if it's difficult to transition to the cloud? Not with CisCom Solutions – we have the answers and the expertise to ease your move to cloud storage.

Customized Cloud Services from IT HealthTech Solutions are:
Responsive – you'll be able to grow your technology environment in line with your business.
Tailored – we design and build an IT solution that works just for you
Accessible – go mobile by being able to share, view and edit files from anywhere, anytime.
Cost efficient – the cloud saves you money so it will quickly pay for itself.
Platform as a Service (PaaS)
Software as a Service (SaaS)
Infrastructure as a Service (IaaS)
Infrastructure Virtualization
Cloud-based Application Development and Deployment
Website and Application Migration
Virtual Desktop Services and Applications
Private, Public, and Hybrid Cloud Solutions Support Services
Get a Free Quote
After searching several prospects we settled on ITHT. These guys are honest and very reliable. They came highly recommended by another colleague of mine and we couldn't be happier with their service.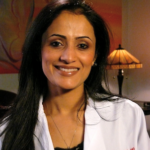 Our IT managed services company had been with us for years. We realized that we needed a modern cyber security plan and help us focus on our clients instead of our network. You guys did a great job and we couldn't be happier. Thank you!