Slow Computers Optimizing
Affordable hardware, software, and operating systems without the headaches
Hardware and Software as a Service programs from IT HealthTech are an effective way to ease your frustrations from the regular need for new software, equipment and operating systems – and its effect on your budget.
Hardware
Our trusted vendor partnerships allow us to provide you with state-of-the-art hardware at prices that won't hurt your IT budget. Plus, we act as your single point of contact for all your IT needs.
Software
You need advanced software to run your business, but the high cost of purchasing, licensing, and hosting applications can force you to make compromises. With Software as a Service (SaaS) from IT HealthTech, we host the applications for you, and you pay as you go – so you can avoid the high up-front costs and ongoing maintenance.
SaaS options from IT HealthTech include:
Hosted collaboration – Microsoft Exchange and Microsoft SharePoint
Internet security – the latest in protection from online threats
Email archival and compliance – filtering, archiving, encryption, and continuity
Storage as a Service – automated PC and server backups
Memory Upgrade
All Brands Repair
Virus/Spyware Removal
Battery Replacement
Mac Diagnostic Service
Mac Water Damage Repair
30 Days Warranty
Memory Upgrade/Replacement
Water Damage Repair
Cracked hinges or Panels
LCD Screen Repair
Hard drive Repair
Water Damage Repair
Laptop LCD Screen Repair
Get a Free Consultation
After searching several prospects we settled on ITHT. These guys are honest and very reliable. They came highly recommended by another colleague of mine and we couldn't be happier with their service.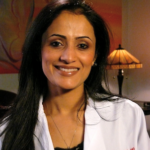 Our IT managed services company had been with us for years. We realized that we needed a modern cyber security plan and help us focus on our clients instead of our network. You guys did a great job and we couldn't be happier. Thank you!